Usual price
€ 25.90 EUR
promotional price
€ 25.90 EUR
Unit price
by
-0% DISCOUNT
Out of stock
🕔 Up to 12 hours of protection
✔️ Ultra-absorbent
❤️ Light or Medium Flow
💦 Leak Proof Technology
🍃 Chemical-Free
Teenage Period Panties designed for the first period
The appearance of the first menstruation is a particularly delicate period for an adolescent girl. That teen period panties has been specially created to adapt to the changes in morphology of young girls. These period panties for teenage girls no longer require the use of tampons, which can be difficult to handle.
La teen period panties is worn like normal panties, but offers additional protection against leaks while remaining particularly comfortable to wear.
Period Panties adapted to the changes in morphology of young girls
Teen period panties are the ideal tool to support teenage girls in their transition to puberty. Designed to adapt to their changing morphology, these panties are both elastic and flexible to guarantee optimal comfort. No more sanitary napkins that irritate the skin, teen period panties are the perfect alternative to tampons, which are often difficult for young girls to handle.
A real alternative to tampons
More than just protection, Period Panties for teenagers offer an ecological and economical solution, since they can be reused for several years. Available in different sizes, it adapts to the morphology and flows of each teenage girl for optimal comfort and protection.
By choosing teenage Period Panties, teenage girls can enjoy their first period with complete peace of mind and confidence. No more leaks and inconveniences of traditional feminine hygiene products, teen period panties are there to meet their specific needs.
Our teen period panties have many advantages over other feminine hygiene products:
It is more comfortable than sanitary napkins and tampons;
It is reusable and therefore more ecological;
It is more economical in the long run;
It offers ultra-absorbent protection to prevent leaks.
Composition

Our Period Panties are made from natural materials that guarantee excellent comfort during your period.

Crotch: 95% Cotton and 5% Elastane + Waterproof PUL

Interior: 95% Organic Cotton and 5% Elastane
Technology

Our period swimwear is designed to offer both style and comfort, just like your favorite swimwear. But it goes beyond that.

Our leak-proof technology integrates multiple layers of fabric to absorb the equivalent of XNUMX to XNUMX tampons, giving you up to XNUMX hours of reliable protection!
Shipping

FREE Worldwide Shipping on All Orders!

Order processing takes 24 to 48 hours before shipping. Once your item(s) have been dispatched, the estimated delivery times are as follows:

<li>France: 6-10 working days</li>
<li>Europe: 8-13 working days</li>
<li>Rest of the world: 15-20 working days</li>
Returns

Shop our period panties and swimwear risk-free. We offer a 14-day money-back guarantee on all orders.
Show all details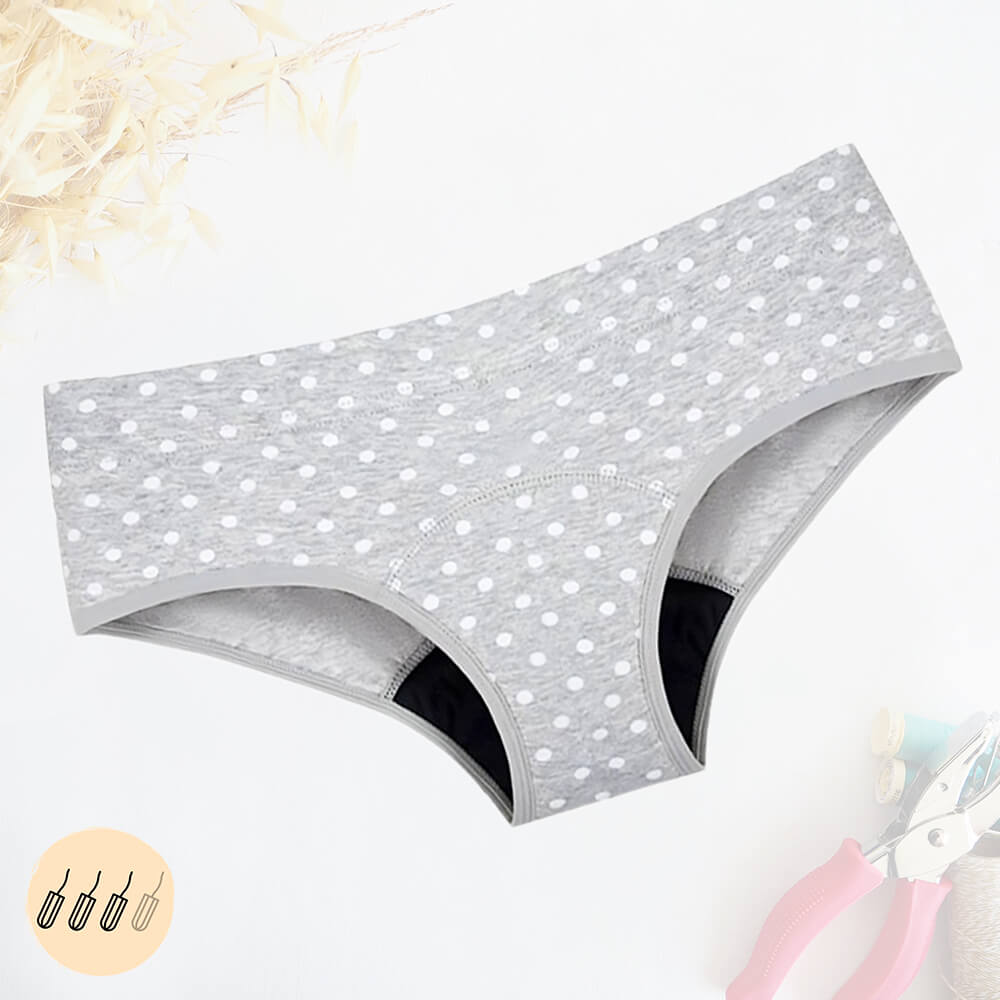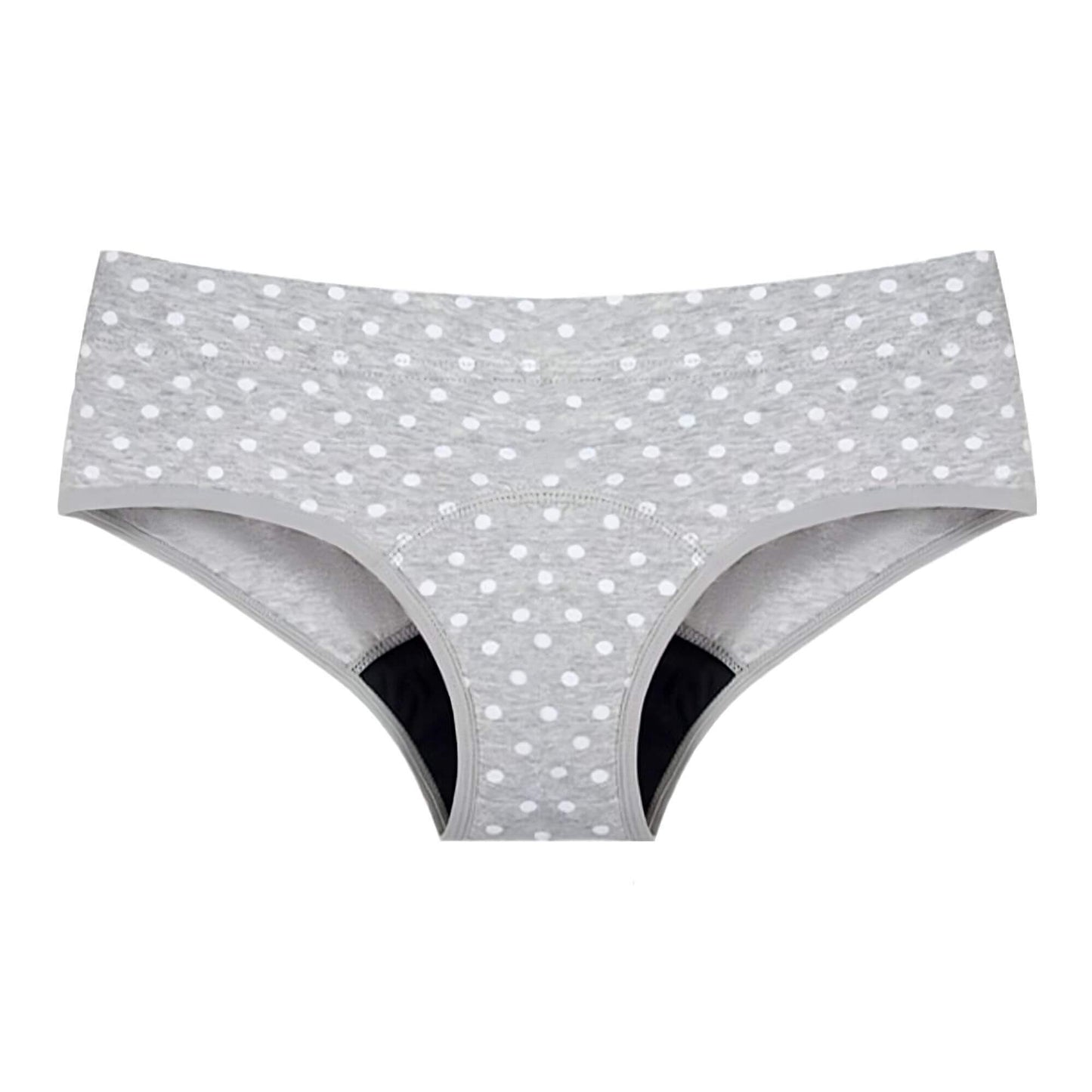 Our absorbent technology in action
Our ultra-absorbent Period Panties provide effective anti-leak and anti-odor protection.
5 (good) reasons to crack
Ultra Absorbent

Comfortable

Economic

healthy

Ecological
Care
Our period panties can be washed both by hand and by machine.
1️⃣ Wash your period panties several times before the very first use. This activates the absorbent technology.

2️⃣ After wearing, rinse in cold water until it runs clear.

3️⃣ Simply wash your period panties with the rest of your laundry.

4️⃣ Air dry. Reuse. Repeat!
Learn more →