Usual price
€ 29.90 EUR
promotional price
€ 29.90 EUR
Unit price
by
-0% DISCOUNT
Out of stock
🕔 Up to 8 hours of protection
✔️ Ultra Absorbent
❤️ Light or Medium Flow
💦 Leak Proof Technology
🍃 Chemical-Free
🧼 Washable & Reusable
"The Must-Have Period Swimwear Bottom for Those Menstrual Days 🌊☀️
Dive into the pool or bask at the beach without a period worry in sight. Crafted from a fabric that's not only absorbent but also resistant to chlorine and salt water, this leak proof swim bottom ensures peak absorption both in and out of the water, guarding you against any leaks. These comfortable period swimwear bottom let you fully embrace those sunny days with ease.
Pair these period swim bottom effortlessly with your favorite tops.
Composition

Our period swimwear for teens, crafted from natural materials, ensure outstanding comfort during your period.

Jersey: 86% Recycled Nylon + 15% Elastane

Crotch: 100% Polyester + Breathable PUL
Technology

Our period swimwear is designed to offer both style and comfort, just like your favorite swimwear. But it goes beyond that.

Our leak-proof technology integrates multiple layers of fabric to absorb the equivalent of XNUMX to XNUMX tampons, giving you up to XNUMX hours of reliable protection!
How To Use

During your period, it's not advisable to stay in wet clothes or swimsuits for an extended period.

For those with heavy periods, wearing your swimsuit with additional protection is recommended for added safety.
Shipping

FREE Worldwide Shipping on All Orders!

Order processing takes 24 to 48 hours before shipping. Once your item(s) have been dispatched, the estimated delivery times are as follows:

<li>France: 6-10 working days</li>
<li>Europe: 8-13 working days</li>
<li>Rest of the world: 15-20 working days</li>
Returns

Shop our period panties and swimwear risk-free. We offer a 14-day money-back guarantee on all orders.
Show all details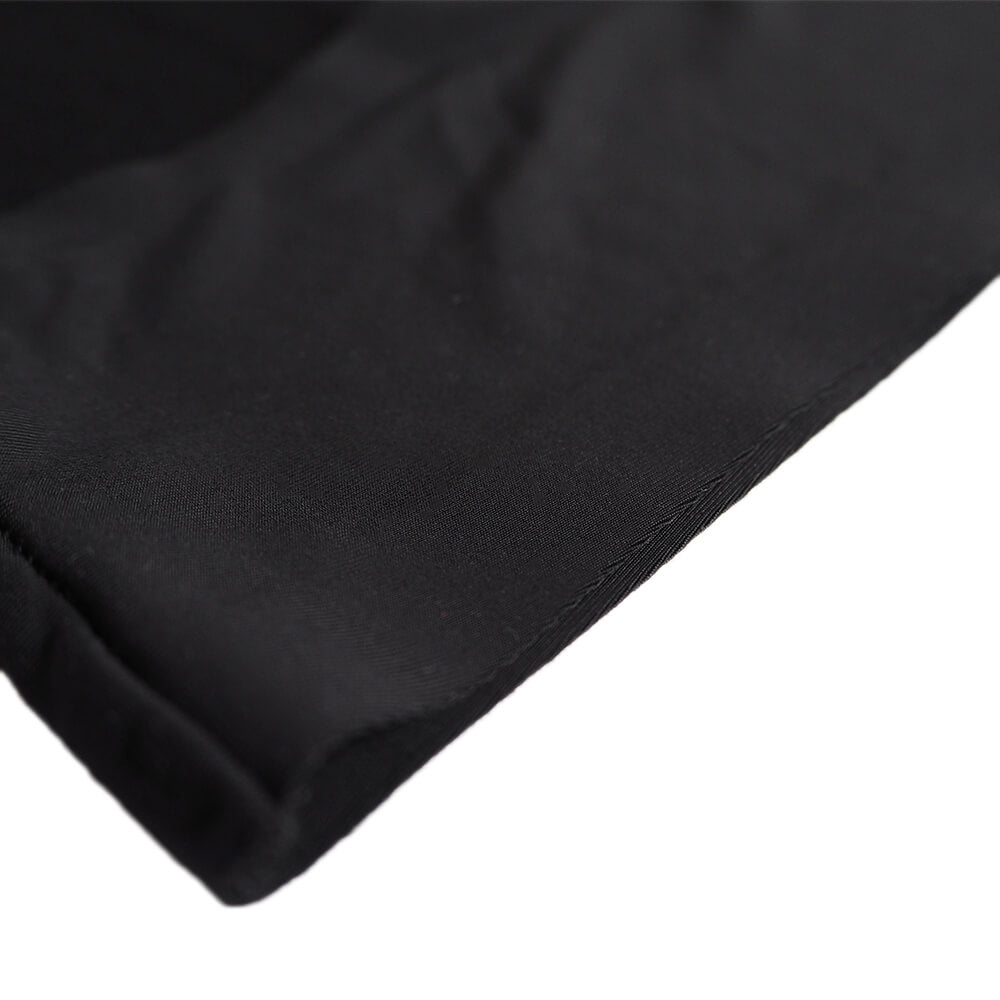 Our leak proof technology in action.
Our period swimwear guarantees leak-proof and odor-resistant protection, allowing you to enjoy the sun and swimming with complete peace of mind.
5 reasons to choose our period swimwear
Ultra Absorbent

Comfortable

Economic

Healthy

Ecological
Care Tips
Maintaining your leak proof swim bottom is as easy as caring for period panties.
1️⃣ Pre-wash your period swimwear multiple times to activate its absorbent technology.

2️⃣ After wearing, rinse in cold water until it runs clear.

3️⃣ Wash it in with your regular laundry load.

4️⃣ Air dry. Reuse. Repeat!
Learn more →