Usual price
€ 25.90 EUR
promotional price
€ 25.90 EUR
Unit price
by
-0% DISCOUNT
Out of stock
🕔 Up to 12 hours of protection
✔️ Ultra Absorbent
❤️ Light, Medium or heavy Flow
💦 Leak Proof Technology
🍃 Chemical-Free
🧼 Washable & Reusable
High Waist Period Panties: The Ultimate Solution for Heavy Periods
Introducing our high waist period panties, meticulously designed for those with heavy periods. Experience a new era of comfort, confidence, and freedom during your menstrual cycle. With our high waist period panties, heavy flow days are no longer a challenge but an opportunity to feel empowered and at ease.
Unparalleled Comfort and Absorption
Our high waist period panties are not just another addition to your lingerie collection; they are a game-changer for those heavy period days. Crafted with precision, these panties perfectly contour to your body, ensuring a snug fit that moves with you. The enveloping high waist design provides an added layer of protection, especially beneficial for those with a heavy flow.
The large absorbent zone is the heart of our high waist period panties. Made with advanced absorbent materials, it guarantees leak-proof protection, even during the heaviest days of your period. Say goodbye to discomfort, frequent changes, and the fear of leaks. With our high waist period panties, you can focus on your day, whether you're at work, enjoying a day out, or simply relaxing at home.
Stylish, Sustainable, and Sensible
But it's not just about functionality. Our high waist period panties are a blend of style and practicality. The sleek design ensures you look as fabulous as you feel, making them a perfect choice for every day of your period, especially those heavy flow days.
Moreover, by choosing our high waist period panties, you're making an eco-friendly decision. Disposable sanitary products contribute significantly to environmental waste. Our period panties are reusable, reducing your carbon footprint and ensuring you're making a sustainable choice.
Why Choose Our High Waist Period Panties?
Leak-Proof Assurance:
Sleep, move, and live without the constant worry of leaks. Our high waist period panties are designed to handle heavy flows with ease.
Eco-Friendly:
A sustainable alternative to disposable products, contributing to a greener planet.
Economical:
Think of the savings! With proper care, these panties are a long-term investment that pays off month after month.
Stylish Design:
Who said period panties can't be chic? Our design ensures you don't have to compromise on style during your period.
Composition

Our Period Panties are made from natural materials that guarantee excellent comfort during your period.

Crotch: 100% Microfiber + Waterproof PUL

Interior: 95% Cotton and 5% Elastane
Technology

Our period swimwear is designed to offer both style and comfort, just like your favorite swimwear. But it goes beyond that.

Our leak-proof technology integrates multiple layers of fabric to absorb the equivalent of XNUMX to XNUMX tampons, giving you up to XNUMX hours of reliable protection!
Shipping

FREE Worldwide Shipping on All Orders!

Order processing takes 24 to 48 hours before shipping. Once your item(s) have been dispatched, the estimated delivery times are as follows:

<li>France: 6-10 working days</li>
<li>Europe: 8-13 working days</li>
<li>Rest of the world: 15-20 working days</li>
Returns

Shop our period panties and swimwear risk-free. We offer a 14-day money-back guarantee on all orders.
Show all details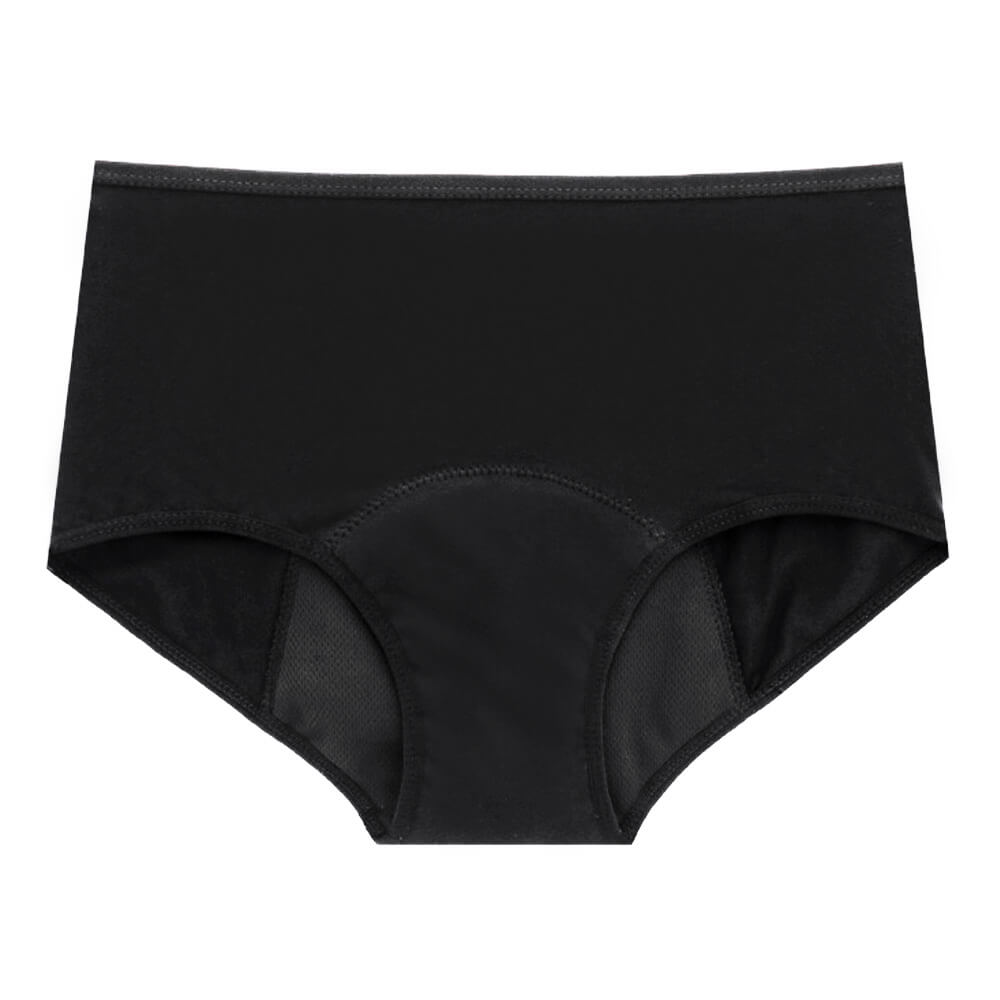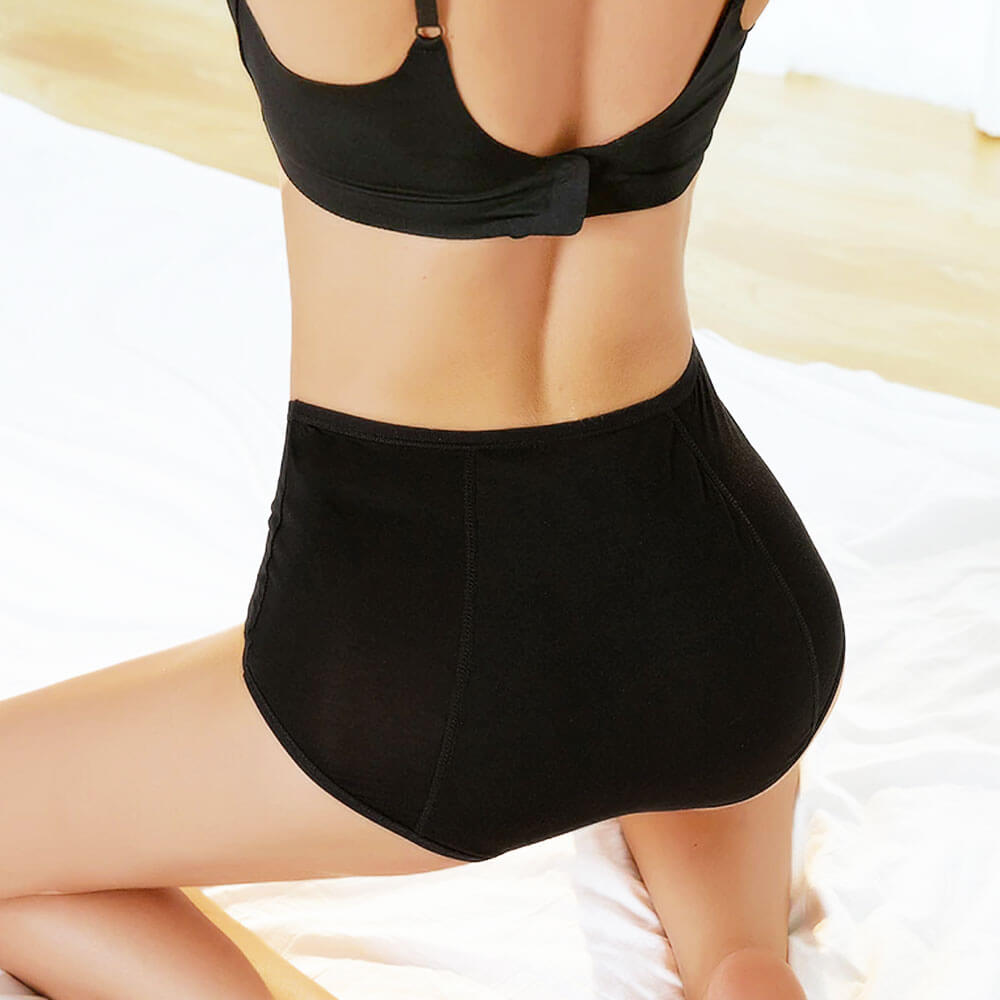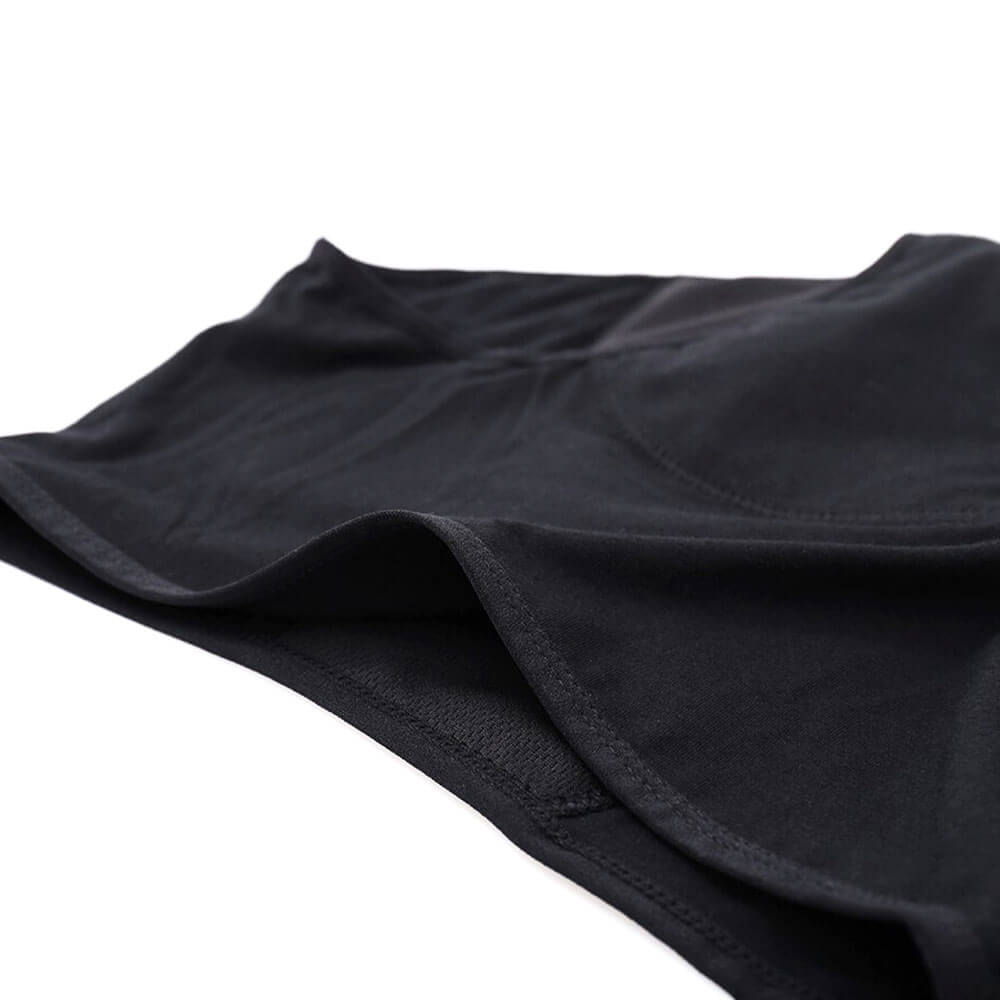 Our absorbent technology in action
Our ultra-absorbent Period Panties provide effective anti-leak and anti-odor protection.
5 (good) reasons to crack
Ultra Absorbent

Comfortable

Economic

healthy

Ecological
Care
Our period panties can be washed both by hand and by machine.
1️⃣ Wash your period panties several times before the very first use. This activates the absorbent technology.

2️⃣ After wearing, rinse in cold water until it runs clear.

3️⃣ Simply wash your period panties with the rest of your laundry.

4️⃣ Air dry. Reuse. Repeat!
Learn more →